4 tags
3 tags
5 tags
Five Things #6: December in instagrams
Slice's make-your-own hot cocoa Lantern festival, December 21 Milk + cookies + Pitch Perfect with Kristine! Party weekend Christmas eve with la familia! :)
3 tags
7 tags
Hong Kong: January 2013
So blessed to have spent New Year's Eve and the first few days of 2013 in Hong Kong again with the family and some friends. The weather was amazing. At one point, while waiting for the countdown, I curled into a ball on the ground because the temperature had dropped considerably. But it was such a relief to finally be able to dress in leather and...
4 tags
Christmas Eve
The minute I saw my whole outfit in these photos, I realized I should've worn my nude pumps or black wedges instead. Ehh hahaha. But the dress is still the star of the outfit! In love with its mesh detail.  (Dress and flats from Bangkok, necklace from Sabellissima, ring from Eastwood bazaar) Photos by Gabriella
1 tag
Bikes + Baskets + Flowers
It has always been a dream of mine to live in some charming European city, traveling from home to work on a bike with a basket full of flowers. Haha! So when I came across these photos I just had to have them on the blog. :) All photos from Free People's January Collection
1 tag
I'm not running away. But this is one corner of one country on one continent on one planet that's a corner of a galaxy that's a corner of a universe that is forever growing and shrinking and creating and growing and never remaining the same for a single millisecond, and there is so much—so much to see, Amy. Because it goes so fast. I'm not running away from things, I am...
2 tags
More pink in the bag
Saying goodbye to college one term at a time. This one's going to be the last one with formal classroom lectures because next term will be all thesis and OJT. So what better way to make the most of my classes than with pretty notebooks and pens! Also got a new iPad case because I broke mine haha. (Lea, lookie we're twins!)
4 tags
Fam Bam Thursday
While the girls were at school, the 'rents and I went over to Uncle Cheffy at Molito for lunch. We ordered chili garlic prawns, ribs and all meat barbequed panizza! I just ate the pizza itself though. Teehee, forever choosy. So crispy thin! I think I'll be craving for them again all weekend. And then we found some little people at home:
2 tags
5 tags
Room Revamp: Paris is always a good idea
I love being on the move. After staying in Singapore for five months and along Taft Avenue for a year, I'm back home. I now have more time with the fam - kulit sisters, yummy home-cooked meals and fresh air!  Moving back felt like the perfect chance for a room revamp. And being the hoarder that I am, the things that I've accumulated over that time called for it too! My room is now...
1 tag
2 tags
Watch
irashemaiah: CEBU. Now, I've been to Cebu a lot of times over the past few years. But I've never really seen it like the way I was able to when I went there just a week ago with my friends—Kara, Nic, and Beam. I never really realized how such an amazing place it is :) So we were there for five days and we just swam and ate and slept and just chilled and spent time together. Cebu really does...
2 tags
Goodbye, second home
Last week, I said goodbye to my dorm (-see how much stuff my desk had accumulated over the year) and hello to staying back at home down South for next school year - my last! (I'll miss you Via, roomie. Her bed up there is already stripped for the summer she's out haha.) And moving back home, meant change once again. I need a new room look! :) I'm still in the process...
1 tag
2 tags
Today, I
Made crepe de nutella for Andrea. (But she wanted it plain. So I ate it instead.) Shifted all the furniture in my room. Cooked dinner with mother.  Begged dad to eat the last Magnum because I was tired of being constantly drawn to the freezer. Miss the beach. Miss surfing. Miss skimboarding.  Miss snorkeling. Miss diving. Miss kayaking. Miss just floating away in the ocean. (Two more...
4 tags
3 tags
Finally over finals
8. Hope Was Here by Joan Bauer 9. Room by Emma Donoghue 10. Paper Towns by John Green 11. Extremely Loud and Incredible Close by Jonathan Safran Foer 12. Divergent by Veronica Roth 13. Jane Eyre by Charlotte Bronte With finals week behind me (sort of), I now have some catching up to do because some books are half read (11th). But of this batch, I would have to say I got a thrill out of Paper...
1 tag
25 Days of Gratitude: DAY 12
irashemaiah: With only a couple of days to go til Christmas and I'm almost halfway with my 25 days of gratitude. DAY 12 is for the ever-so-cute-and-bubbly Bea Marquez. RANDOM THOUGHT: We both know someone and have a history with the name… We were both wearing maong polo shirts that day in Miguel walk and we both drank blue lemonade during the lasalle centennial celebration. Haha! Hmmm.  ...
"Being tender and open is beautiful. As a woman, I feel continually shhh'ed. Too..."
– Zooey Deschanel (via mirhappy)
2 tags
4 tags
Five Things #5: The past few weeks in munches and...
I just couldn't detach myself from The Fault In Our Stars, even if I had read it almost a month before. I think it's partly because of its pretty cover. Johnny Rockets' opening night at ATC. Milkshakes to die for! A late friday afternoon with chocolate milk and the last few pages of Paper Towns. With Ana and Andrea, having our own dinner date on the night of our...
1 tag
3 tags
hearty breakfast
At 10 in the morning, I woke up to the smell of pancakes wafting into my room and then knew I wouldn't be going back to sleep. I haven't been not used to breakfast as an actual meal anymore ever since I moved to the dorm (unless you count the occasional ten-minutes-before-class-shove-bowl-of-oatmeal-in-microwave-faster-im-late breakfast) so it was a treat being home early for...
3 tags
Project 52
Yet another of those sudden lulls have come upon this blog! I remember I rarely posted anything this time last year too heehee. But I began 2012 with a desire to learn and travel again (without having to hop on a plane). And I'd find myself spending hours in bookstores and picking up a new book each week. I think I should turn it into a 52 project. :) The list so far: 1. Mockingjay by...
3 tags
So this is my family :)
3 tags
One year ago today
I flew to Singapore and began one of the greatest adventures in my life so far. And I want to believe it's only the first of many. God is beyond awesome! His surprises never fail to amaze me! Thank you God for 2011! :)
5 tags
Home this Christmas
Food, glorious, food! (A Marquez gathering would never be complete without shrimp!) The entire family came over for a triple celebration - from Lola's 72nd birthday to Tita Tin and Tito Gary's anniversary, and of course, Christmas! It was a night of singing, dougie dancing and eating. Mom sure knows how to prepare a feast! My fave freshly baked bread rolls. Butter in...
5 tags
Oreo Cheesecake Cupcakes
Ever since mom first tried out this recipe a few years ago, I've been hooked! (Especially because they have whole oreos at the bottom!) We usually make them during the holiday season, but now I think we should have them all year round. It's so simple to whip up! Honestly, it's just the waiting that's most difficult for me because they need hours to cool in the fridge...
3 tags
Five Things #4
I had just finished reading Catching Fire when I realized that I unfortunately left Mockingjay back at the dorm. (Sweet Peeta will have to wait.) To compensate, I ran over to Fully Booked the other day and scored the last copy of The Girl With The Dragon Tattoo (plus a back issue of Vogue from Booksale). Self-explanatory. This beautiful pink satchel from Nic! Peach lip balm from...
1 tag
ninebaralc: "Closure" Music & Lyrics by:...
5 tags
Waffle Wednesday
Nom nom chocolate marble! Us girls gathered again from all corners of Manila for a sleepover that last holiday, November 30. At midnight, I ordered my usual Mcdonald's delivery to console myself for being too late to make a last order at BonChon that night. (I even ran. #tears) The next day, the girls also made me feel better by eating at Pancake House to satisfy my other constant craving...
3 tags
Before my dear Nic left for her home in Cebu, she gave me this beautiful gift - inside and out! I was so hesitant to open it because the black & white damask wrapper, pink and green ribbons, and 'b' card were so perfect, so me, I didn't want to ruin it. But when I brought myself to unwrap it (as neatly as possible), inside was the hot pink 13" satchel I've been eyeing! Love. Thanks bai!...
4 tags
2 tags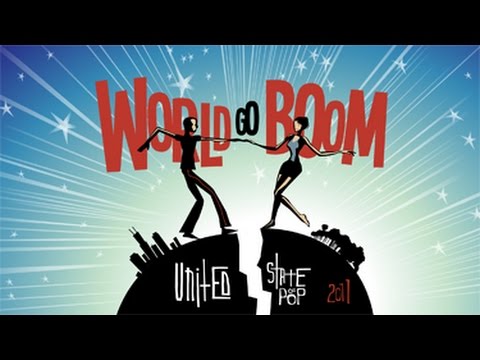 1 tag
2 tags